According to the previous government, fracking could bring the country the equivalent of about $72 billion in additional revenue over the next 30 years; but the Colombia Free of Fracking Alliance (ACLF) says the costs to the environment and to people's health aren't worth the risk.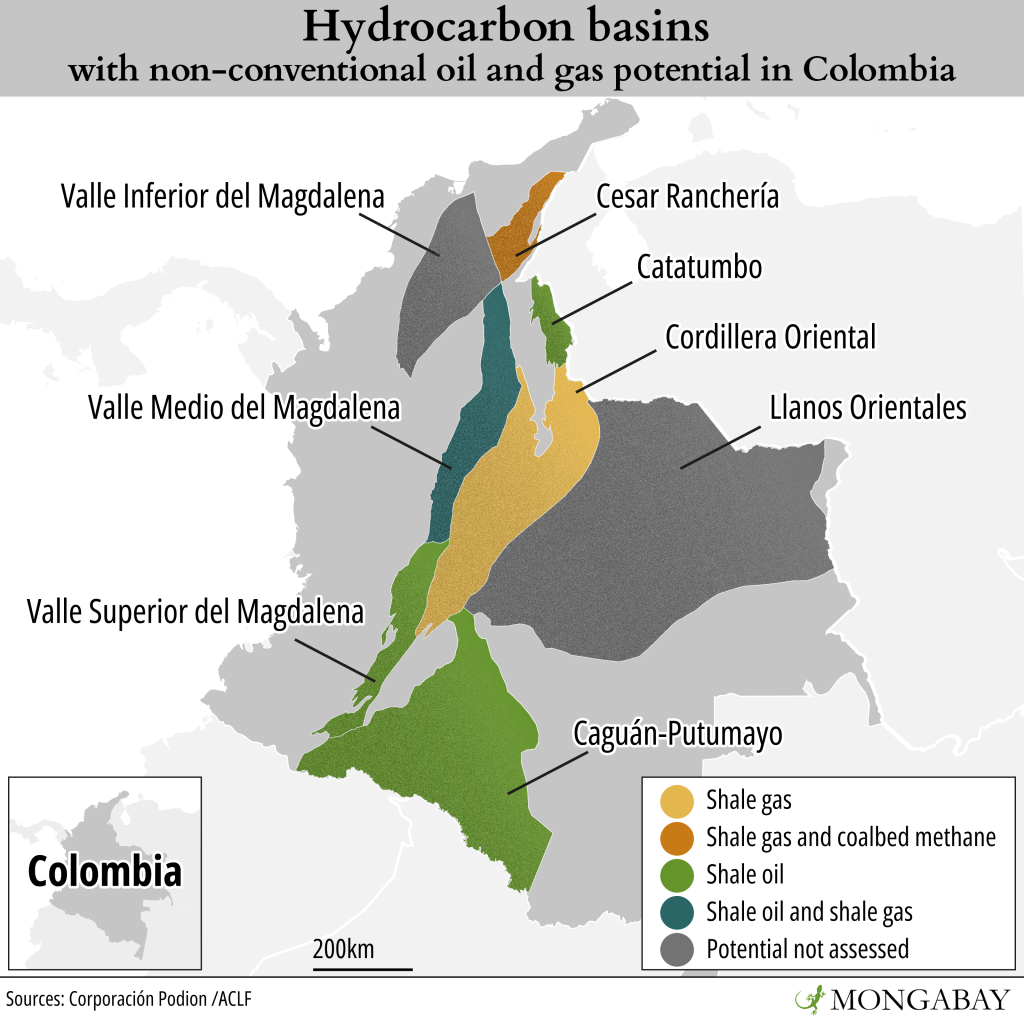 "We have a small window," says Sergio Cabrales, associate professor of industrial engineering at the University of the Andes. "We have to take advantage of that opportunity because in a couple of decades the world is not going to consume this anymore."
Cabrales, who is also a development researcher and has worked as a consultant for the oil, gas and energy industry for the last 19 years, tells Mongabay that transitioning too quickly to clean energy could leave Colombia vulnerable and hamper its ability to invest in infrastructure and social goods.
"We need to build schools, harbors and airports," Cabrales says. "We need water systems, but we need money to install the water systems. Who will pay for that?"
While he acknowledges that fracking has risks, Cabrales says it's important that society benefits from fracking, but without incurring excessive social and environmental costs.
One of the biggest environmental risks, he says, is oil pipes leaking. Most of the problems with fracking, he says, such as gas leaks, come from badly made tubes. But technological progress, including sensors, has decreased these risks, Cabrales says. "I don't think you have to quickly say yes or no," he adds. "Today, you have to have more information to make a much more educated decision."